LEITNER ROPEWAYS VIP LOUNGE
HOME OF CULINARY MOMENTS
Imagine sipping a cocktail with friends and enjoying the gourmet cuisine of starred chefs, music playing in the background, then going out onto the terrace and enjoying the breathtaking view of the majestic Gran Risa.

This is what awaits you at the LEITNER VIP Lounge, located on the rooftop of the Alpine Ski World Cup building, the exclusive meeting point for those who gather in Alta Badia for one of winter's most iconic events.
HAUTE CUISINE AT HIGH ALTITUDES
The sophisticated design and the modern look of the LEITNER VIP Lounge will fascinate you with attention to detail: this is the perfect location for those who do not want to miss a truly glamorous experience. On the outdoor terrace of the lounge you will enjoy the beauty of the Gran Risa from above, reminding you that this unique location overlooks the slope where the ski champions write the history of skiing.

Every year, high society meets to celebrate the ski sport and taste the dishes of some of the best chefs in the area.

The "Bollicine Party", marks the start of the Ski World Cup. This inauguration evening is a glamorous occasion to celebrate and taste the cuisine of Werner Hell from "Hell isch guit".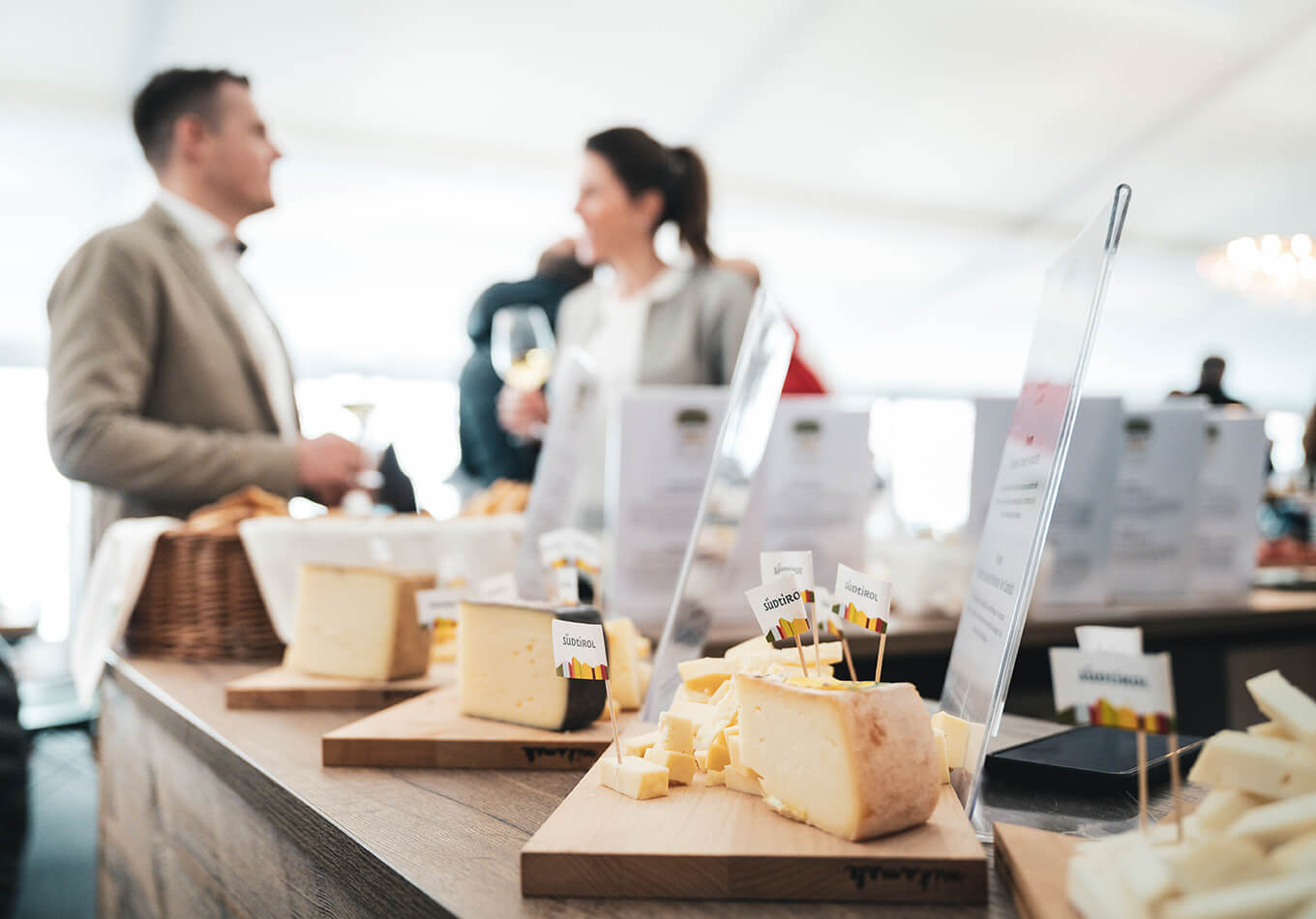 As every year, the guests of the LEITNER VIP Lounge will be spoiled by the delicacies of starred chefs, starting with the Sunday lunch prepared by Gerhard Wieser** of the restaurant "Castel Finedining" in Merano and Peter Girtler** of the "Restaurant Einhorn" in Vipiteno. For the grand finale on Monday you will be pampered by the dishes of Theodor Falser* of the restaurant "Johannesstube" in Nova Levante and Johann Lerchner of the restaurant "Lerchner's" in Ronchi. In order to guarantee gastronomic excellence, quality products are selected from companies that invest in innovation in full respect of craftsmanship, such as the South Tyrolean wineries.

To round it all off perfectly, breakfast and the desserts are prepared by Ricky Wieser, whose creativity is clearly to be found in his high-quality pastry. Finally, we want the Ski World Cup to be an opportunity to involve the new generations of the school for hotel management of Brunico once again this year. For this reason, it is with great pleasure and gratitude that the World Cup renews its collaboration with the students of this school, who will take care of the service.