LEITNER ROPEWAYS VIP LOUNGE
HOME OF CULINARY MOMENTS
Imagine sipping a cocktail with friends and enjoying the gourmet cuisine of starred chefs, music playing in the background, then going out onto the terrace and enjoying the breathtaking view of the majestic Gran Risa.

This is what awaits you at the LEITNER VIP Lounge, located on the rooftop of the Alpine Ski World Cup building, the exclusive meeting point for those who gather in Alta Badia for one of winter's most iconic events.
HAUTE CUISINE AT HIGH ALTITUDES
The sophisticated design and the modern look of the LEITNER VIP Lounge will fascinate you with attention to detail: this is the perfect location for those who do not want to miss a truly glamorous experience. On the outdoor terrace of the lounge you will enjoy the beauty of the Gran Risa from above, reminding you that this unique location overlooks the slope where the ski champions write the history of skiing.

Every year, high society meets to celebrate the ski sport and taste the dishes of some of the best chefs in the area.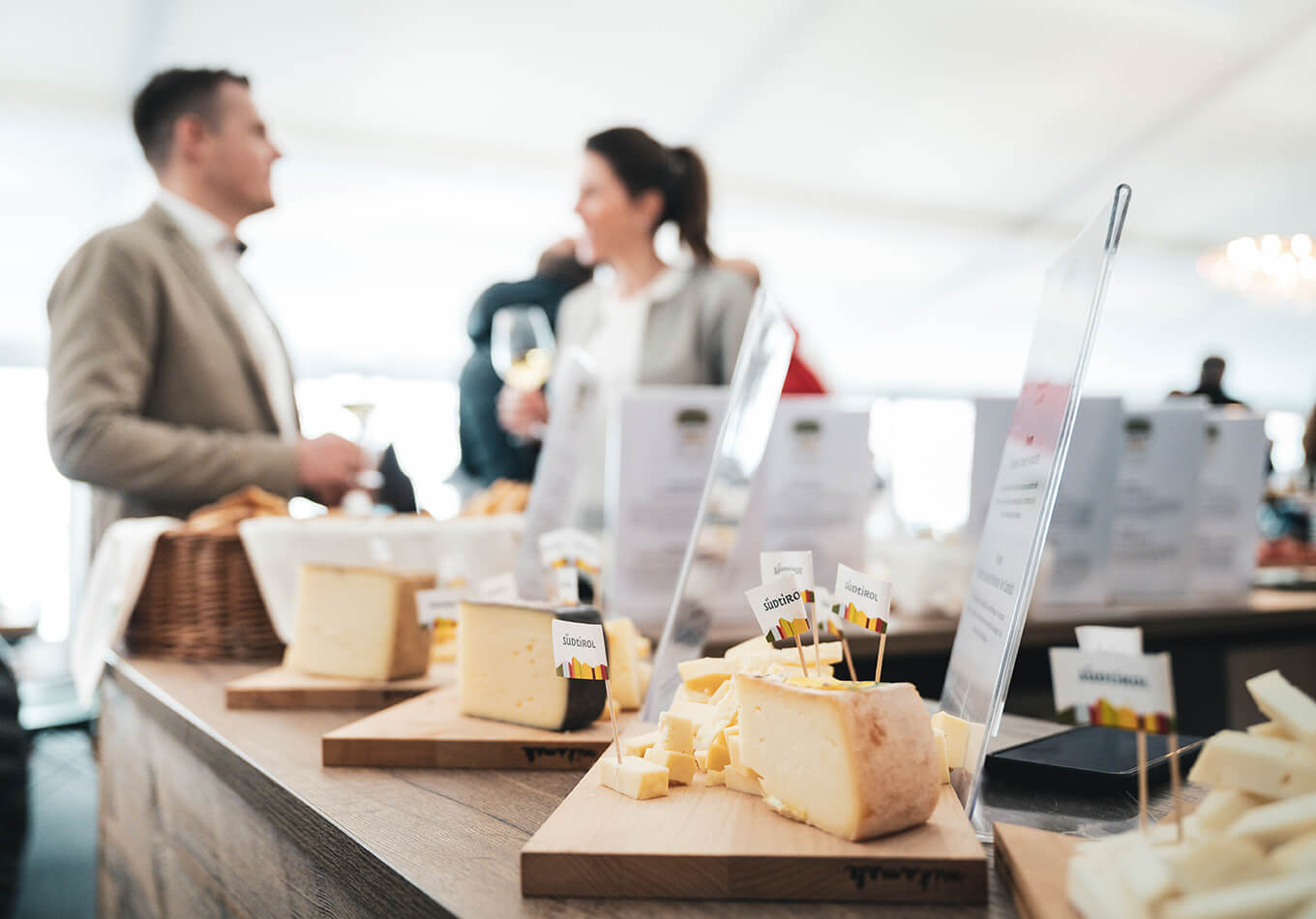 As every year, the guests of the LEITNER VIP Lounge will be spoiled by the delicacies of starred chefs. In order to guarantee gastronomic excellence, quality products are selected from companies that invest in innovation in full respect of craftsmanship.